News
Merge 104.8 scoops top Gemas Effie Mena Award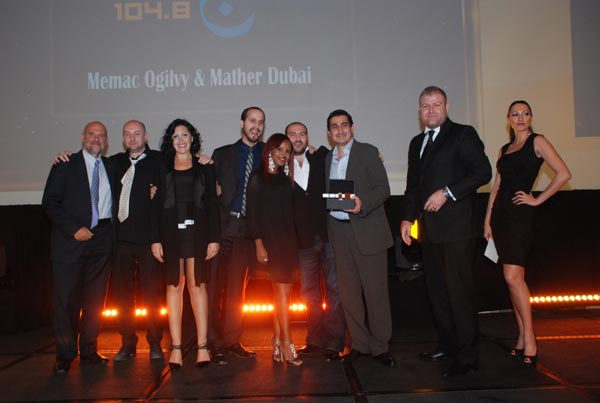 Merge 104.8, Oman's freshest and most exciting radio station has picked up a top marketing award at the prestigious Gemas Effie Mena Awards 2011, held recently at a glitzy ceremony in Dubai.
The highly regarded global marketing awards recognize the effectiveness of campaigns and brands, and aim to reward the marketing communications industry for their creative ability and marketing prowess. A combination of the established Middle East marketing effectiveness awards and the internationally renowned Effies, the Gemas Effie Mena Awards seek to encourage best practices within the communications industry, while appreciating unique branding that is creative yet strategic enough to make a real impact on the market.
Merge 104.8, the only Omani Brand represented, received the bronze award for its achievements in the Media category, and given credit for the success of the new radio station, a mere six months old. In the same category, Merge 104.8 was joined by UNPA L'Epi d'or which scooped Gold and Wataniya Telecom which was also given a Bronze award.
Eihab Abutaha, CEO-Communications, SABCO Group, said, "It's a great honour to be recognised for our unique brand positioning and innovative marketing campaigns, something we have always strived for. In just six months, Merge 104.8 has established a strong community foothold, and is now being recognized for our marketing achievements in the international arena. The greatest of respect goes to our communications agency, Memac Ogilvy who have successfully illustrated and executed our vision perfectly, to help turn Merge 104.8 into an award winning brand!"
It is clear to see that the team at Memac Ogilvy has a strong passion for the Merge 104.8 brand having understood SABCO Media's vision to create a fresh, new culturally fusing, community radio station in the Sultanate of Oman.
"From the very beginning we were inspired by SABCO Media's concept to create something unique based on a strong local insight infused with a fresh international flavour," said Ronald Howes, Managing Director of Memac Ogilvy, the agency who was also behind the Gold award in the Media Category for UNPA L'Epi d'or. "By having a complete understanding of Merge 104.8's positioning and its target audience we have been able to create a product as diverse as the Sultanate itself. The Gemas Effie Awards have a very rigid judging process so we are all completely thrilled to have received this internationally recognised award for our hard work and dedication to the Merge 104.8 brand."
Held at the Madinat Jumeirah in Dubai, the VIP awards event was attended by more than 1000 global and regional experts from the world of media, marketing, branding and communications.
Guests at the event saw blue chip winners like Nissan Middle East, PepsiCo, HSBC Bank Middle East and Procter & Gamble collect their prestigious awards, which they received in some of the other categories such as Automotive, Sports Marketing, FMCG, Best Product Launch and Banking/Finance/Insurance.

Loading ...
Latest from Twitter