News
Merge 104.8 showcases young talent at Junior Art Exhibition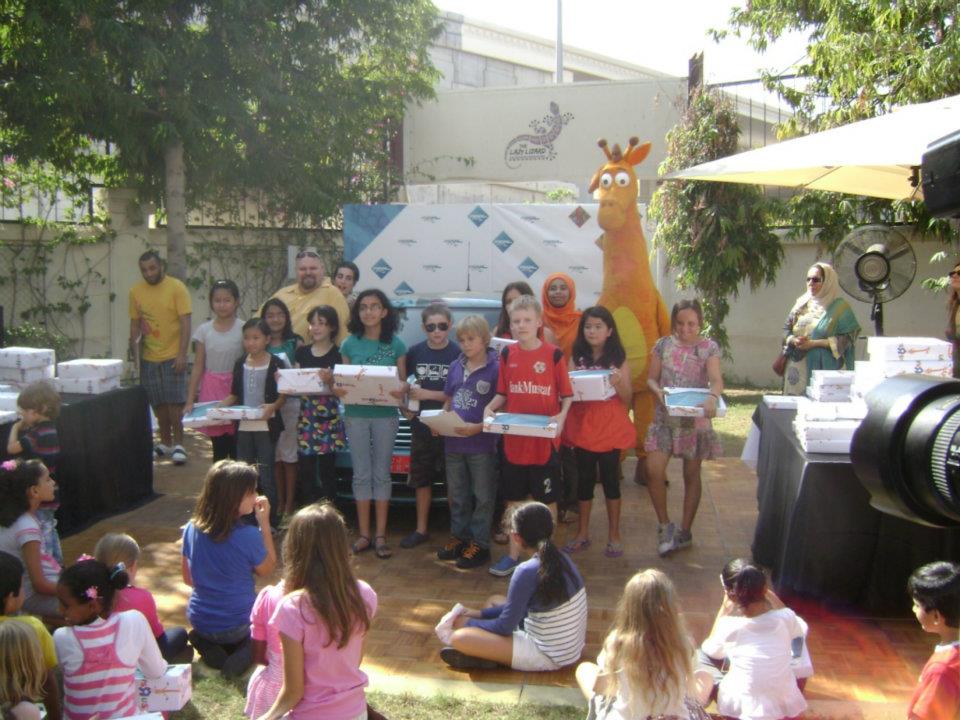 Last Thursday saw more than 100 young artists become stars for a day, when their creative artworks were showcased at a unique one-day exhibition, hosted by newest radio station, Merge 104.8.  The event served as an exciting end to the station's recent drawing initiative, which asked children to depict their own portrayal Oman through their young eyes.
Interpretations featuring a collection of illustrations, pencil drawings and paintings; some quite literal while others more abstract, adorned the garden of the Radisson Blu Muscat.  Every drawing will also continue to appear on Merge 104.8's popular Facebook page www.facebook.com/radiomerge.
With ages ranging from 4-12 years, the artists and their families were all excited to see their work displayed at the event, during which each budding artist was awarded a certificate and special gift.
Congratulating each entrant at the event, Chris Fisher, Programming Director at Merge 104.8 said, "The aim of the project was to appreciate the observation skills and creativity of our children, while encouraging all of us to take a step back from our busy daily lives, appreciate our environment and become more aware of the beauty of our country.  What better way to do this than through the eyes of our young and creative population?"
Chris also added, "We were overwhelmed at the response to the competition and delighted to have received entries from children of all ages, nationalities and backgrounds.  It goes to prove how much of a community based Merge 104.8 is!"
Michael Jacobi, General Manager of Radisson Blu Muscat added, "The Radisson Blu Muscat is a great supporter of bringing the community closer together through initiatives such as this.  Despite being a really fun event for the kids and their families, there is also a more serious message to take from this; children are a key part of the future of Oman and should be nurtured and recognized for their talent and creativity, even from a young age.  We are delighted to have played a part in this."

Loading ...
Latest from Twitter